Robert G. Plantz
---
---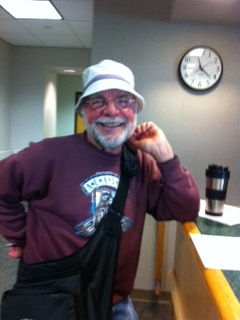 I retired from teaching in 2004, allowing me the time to write two books.
Introduction to Computer Organization: ARM Assembly Language Using the Raspberry Pi is only available online at this time. There is no charge to read it online, but be aware of your own connection fees.

This book is authored using PreTeXt. It was first developed for authoring mathematics articles, books, etc. This is the first computer science textbook authored with PreTeXt. It has been used in the classroom two semesters (2016/17 AY) at Sonoma State University and Santa Rosa Jr. College. I and the PreTeXt developers would very much appreciate hearing your feedback about the formats used to display the various elements in the book. And of course, I welcome any comments you have about the content, especially any errors that your find. I maintain a log of corrections in Errata so you can see if any sections you have already read may have been changed.

Introduction to Computer Organization with x86-64 Assembly Language & GNU/Linux is available in three formats:

Online: I do not charge to read it online, but be aware of your own connection fees. And please note that my work is copyrighted, so you are not allowed to make copies, etc. You do have my permission to print pages from your browser for your own use. But if you plan to print many pages, consider that the paperback format is inexpensive.

PDF: This can be purchased at Lulu.com for US $10.99. In addition to having your own local copy, PDF allows for nicer formatting than HTML. Syntax coloring is used for code, and cross references are hyperlinked. Margins are narrow to provide better viewing on small screens. You can see a sample here (several pages from different parts of the book; note page numbers in the upper, right corners.)

Paperback: This can be purchased at Lulu.com for US $21.49. It is black and white to keep the price low. Pagination is the same as the PDF version. If you plan to print a large number of pages, note that the selling price is less than five cents a page.Lulu.com does not allow bundling of the paperback and PDF for one price. If you purchase the paperback, send me email and I will send you the PDF at no additional charge.
Although I no longer maintain an office on campus, please feel free to email me.